Individual Test Enquiry

Health Professionals & Institutions

We listen to you

Satisfaction Survey
ISO 15189 standard in

High Quality Service
Our Quality Policy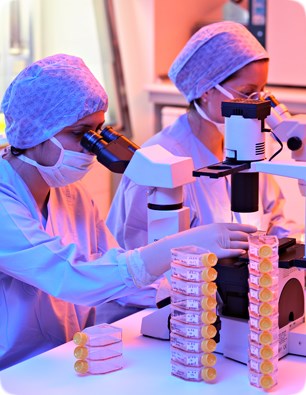 Acıbadem Labmed is committed to performing analyses and providing services by implementing good, unbiased occupational and technical scientific practices while adhering to the principles of independence, impartiality and confidentiality when providing service to customers.
In order to provide high standards of service, Acıbadem Labmed Management aims to provide accurate, precise and reliable results by using methods which are shaped by customer demands and which adhere to accepted scientific criteria and, where applicable, national and international standards. Laboratory staff members strictly and meticulously apply documented procedures in the quality management system.
The quality management model adhered to by Acıbadem Labmed is at ISO 15189 standard. In accordance with the standard, AcıbademLabmed undertakes to continuously improve quality management while taking necessary precautions to prevent any issues which may arise. Acıbadem Labmed implements quality control and calibration programs as well as interlaboratory comparison programs to ensure the accuracy and reliability of the laboratory procedures.
Prof. Dr. İbrahim Ünsal
General Manager,
Quality Management Representative